8/11/2014-10/01/2015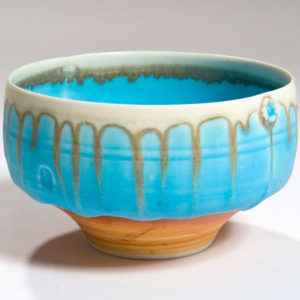 An exhibition celebrating the 50th anniversary of the South Wales Potters, one of the country's leading ceramic groups. Ceramic Celebration will feature work by SWP's president Walter Keeler and founder members Janet and Frank Hamer. Presenting work by 20 of the group's current members the exhibition will encompass the diversity of contemporary ceramic practice.
Daniel Boyle, Jason Braham, Rebecca Buck, Mary Cousins, Patia Davies, Julie Dooley, Joe Finch, Christine Gittins, Frank Hamer, Janet Hamer, Walter Keeler, Liz Lawrence, Trevor Lillistone, Alison Lochhead, Ian Rylatt, Micki Schloessingk, Jeremy Steward, Gill Tennant-Eyles and Peter Wills.
Click here to view the exhibition catalogue online.