Outreach Programme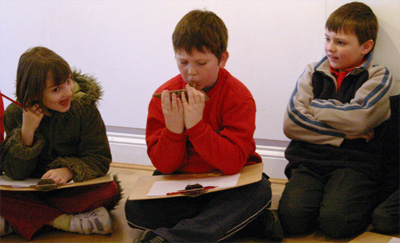 We can visit community groups with a handling collection. We will be able to offer a range of activities which can be tailored to meet the needs of the particular group. Suggested activities include:
Decorating a plate or cup with ceramic paints and transfers.
Discover the sensory properties of clay, touch, feel and even smell the handling collection.
Talks about the collection.
For more information please contact:
Louise Chennell: loc@aber.ac.uk
Tel: 01970 622192
We also offer Touring Exhibitions to venues, for further information please see the Touring Exhibitions.